Welcome to the website of the Galen project
The Galen project, officially known as Human Nature: Medical and Philosophical Perspectives in the Work of Galen of Pergamum, is a NWO-funded research project directed by prof. dr. Teun Tieleman, Professor of Ancient Philosophy and Medicine at Utrecht University.
Galen Conference September 2021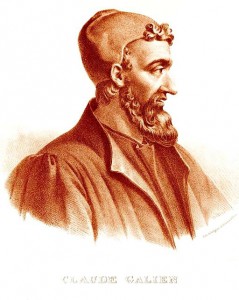 It is almost time: in the context of the Galen project an international conference will be held in Utrecht from Thursday 23 to Saturday 25 September 2021. Invited scholars will present papers in such areas as Galen's physiology/anatomy, the soul-body relationship, ethics/moral psychology, cosmology and religion, as well as what these different perspectives on human nature mean in terms of (sub)discipline-formation. The Arabic tradition concerned with Galen's work will be represented too.